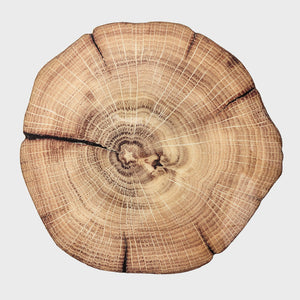 The rustic Woodland placemats are designed to look like wood slices and mimic the look of real wooden placemats. Perfect for a nature-inspired luncheon, they add the right amount of country charm. These decorative wooden placemats complement a range of dining table styles and will instantaneously bring a hint of nature to your table.
If interested in this product, please contact us.
Product Details
The placemat is made in medium-density fibreboard, acrylic, and cork.
Product Dimensions
Width: 16 in; Length: 15.75 in; Depth: 0.2 in
Weight: 1.2 lb