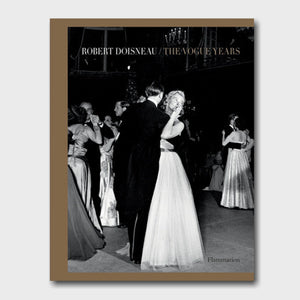 Celebrated photographer Robert Doisneau worked for Vogue from 1949 until 1965, illustrating a postwar France filled with a renewed zest for life. His little-known images of haute couture featured models like Brigitte Bardot and Bettina, who he photographed in the studio and out on the streets. He chronicled the members of the café society in their stately homes and at glamorous costume galas, dancing the night away. Best known for his humanist approach, he masterfully captured scenes from everyday life—from the grace of a wedding procession over a footbridge to the petulance of a child impatient for cake. Doisneau's photographs captured the spirit of the era and featured celebrities like Karen Blixen, Picasso, Colette, and Jean Cocteau, as well as jazz musicians, movie stars, and humble craftsmen at work. Legendary Vogue editor in chief Edmonde Charles-Roux's personal homage to the photographer—who was her friend and colleague—offers an intimate insight into the man behind the camera, as complex and beautiful as the people and places he immortalized.
If interested in this product, please contact us.
Product Details
The book is bound with a hardcover.
Product Dimensions
Width: 9.5 in; Length: 12.25 in