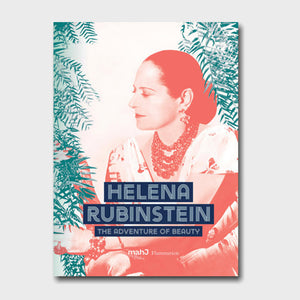 Helena Rubinstein was the first to establish the link between beauty and science, at a time when makeup was worn only by actresses and prostitutes. Progressive and a feminist, she made beauty accessible, using cosmetics as a means of emancipation.

A daring pioneer, she founded a world-famous cosmetics empire with intelligence, courage, intuition, and business acumen. Her visionary marketing and publicity campaigns secured her brand's success, and she left behind one hundred branches in forty countries and 30,000 employees. Until the end of her life, the world's richest woman remained faithful to her humble Polish-Jewish roots and proud of her Yiddish accent.

This illustrated biography recounts Rubinstein's life and legacy--the path to building her empire, her extensive art collection, her fascination with fashion and jewelry, and her groundbreaking achievements in launching the modern beauty revolution.
If interested in this product, please contact us.
Product Details
This book is bound with a hardcover.
Product Dimensions
Width: 7.63 in; Length: 10.63 in