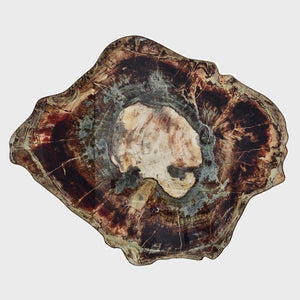 As its namesake suggests, the Fossil Placemat features a natural, organic replica of a fossil. Mimicking the rare and extraordinary conditions necessary for fossilization, these unique placemats add a level of depth and intrigue to any table setting. A photograph of a true fossil is printed on the placemat and backed with cork.
If interested in this product, please contact us.
Product Details
The placemat is made in medium-density fibreboard, acrylic, and cork.
Product Dimensions
Width: 19 in; Length: 15.5 in; Depth: 0.2 in
Weight: 1.2 lb