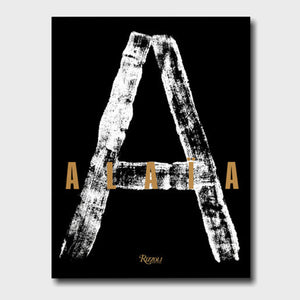 A new edition of the only major monograph published on Alaïa and curated by Azzedine Alaïa, which has been out of print for over a decade. Alaïa was renowned for highly intricate form fitting couture with a sculptural quality. More than a decade in the making, this book is a celebration of Alaïa's world, a collection of images of his haute couture creations worn by his muses and photographed by icons of twentieth-century fashion.
With archival photographs chronicling Alaïa's early years in Tunisia; excerpts from literary texts and other sources of inspiration for the couturier; and contributions from his closest friends, the reader is invited to discover an intimate world where creation was allowed to flourish.
Alaïa features more than 200 photographs by Paolo Roversi, Annie Leibovitz, Steven Meisel, Helmut Newton, Patrick Demarchelier, Arthur Elgort, Ellen von Unwerth, Gilles Bensimon, and numerous other master photographers. With a new introduction by Carla Sozzani and Christoph von Weyhe from the Association Alaïa this book is a testament to a designer whose tremendous skill, unique vision, and independent spirit colored the fabric of the fashion industry forever.
If interested in this product, please contact us.
Product Details
This book is bound with a hardcover.
Product Dimensions
Width: 10.63 in; Length: 14.31 in