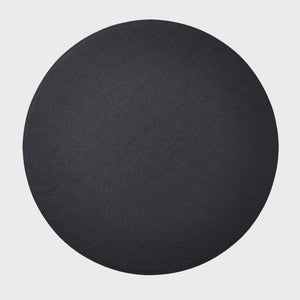 The round Shagreen Placemat features a sophisticated faux granular hide. A beautiful replica of the traditional rough pattern, this round placemat is sleek and elegant. Perfect for everyday dining or for a lavish dinner party, these round placemats are easy to care for; simply wipe down before storing.
If interested in this product, please contact us.
Product Details
The placemat is made in polypropylene.
Product Dimensions
Width: 15 in; Length: 15 in; Depth: 0.1 in
Weight: 0.4 lb