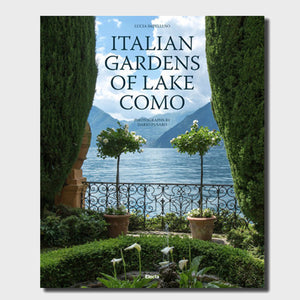 This is a tribute to the jewel of Italian lakes and the splendid gardens of the stately mansions and villas standing on the Lake Como shores.  Lucia Impelluso, a historian of architecture and gardens, explains why prominent Italian families have chosen Lake Como to build their splendid palazzi and gardens. Surrounded by mountains, Lake Como combines breathtaking scenery with lush flowering gardens, which are renowned all over the world. Incredible and gorgeous photographs take the readers inside fourteen of the most beautiful villas and gardens of Lake Como.
If interested in this product, please contact us.
Product Details
The book is bound with a hardcover.
Product Dimensions
Width: 9.75 in; Length: 12 in