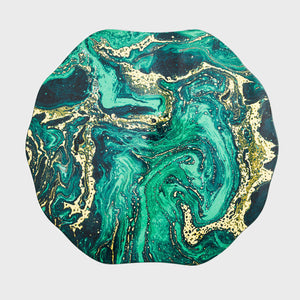 The celestial-inspired round Cosmos Placemat is the perfect contemporary placemat for any kind of entertaining. These easy to clean round placemats are finished with a lacquer coating, protecting the intricate marble design and adding a beautiful sheen.
If interested in this product, please contact us.
Product Details
The placemat is made in medium-density fibreboard with lacquer coating.
Product Dimensions
Width: 15.25 in; Length: 14.25 in; Depth: 0.2 in
Weight: 1.6 lb