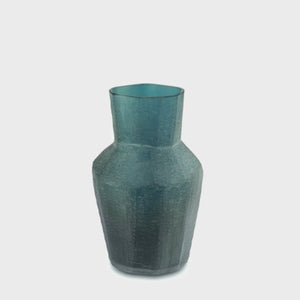 If interested in this product, please contact us.
Product Details
The vessel is made from mouth-blown glass covered with a hand-cut surface.
Product Dimensions
Width: 4.3 in; Length: 4.3 in; Height: 7 in
Product Disclaimers
Due to the handcrafted nature of this product, do expect slight variations in appearance and dimensions in each unique piece.